School Community
Anytime Learning
Primary Specific
E-Safety Features
Digital Literacy
Read more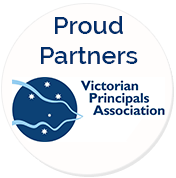 Inspiring Online Learning
Digital Literacy, E-Safety and so much more...
DB Primary is a safe, intuitive and friendly online environment designed to engage
and educate the next generation of learners.
Digital Literacy

Dedicated key stage themes provide a progressive experience and allow children to acquire the knowledge and skills to become digitally literate.

School Communication

Get your whole school sharing, collaborating and communicating. Use our intuitive communication tools to bring students, teachers and parents together.

Primary Resources

Our extensive resource bank includes interactive whiteboard tools, differentiated student activities, lesson plans, guidance and much more.

E-Safety Features

Deliver critical e-safety concepts within a safe, closed online environment and prepare pupils for the digital world.
What our customers are saying…
I am very happy to recommend DB Primary as an effective integrated learning package for teachers, student and parents to use.

Staff are really keen to use the platform as part of their teaching program and find setting blogging and forum tasks terrific for engaging their students in collaborative communication.

One thing I love about DB is that the children can go on and get on with purposeful independent activities – email, blogs, forums, the resources… they just love it!